Are You Ready for Jobsite Silica Enforcement?
OSHA will begin enforcement of the crystalline silica standard in the construction industry as of September 23, 2017. Employers will be expected to continue taking steps to either come into compliance with the new permissible exposure limit, or to implement specific silica controls for certain operations as provided in Table 1 of the standard. With the goal of making this new standard as easy to understand as possible for the framing community, the safety committee of the National Framers Council (NFC) is currently working on a guidance document on this topic.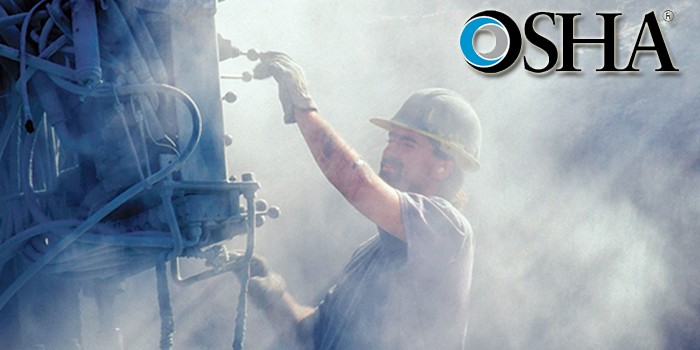 "We are aware of the confusion surrounding this issue for framers, as only a handful of our work tasks fall under Table 1," explains NFC president and safety committee chair Ken Shifflett of Ace Carpentry in Manassas, Virginia. "Our efforts are focused on helping FrameSAFE subscribers easily put together job-specific silica plans based on our primary tasks: drilling concrete and cutting drywall, fiber cementitious products and Autoclaved Aerated Concrete (AAC) wall panels."
The safety committee suggests framers focus on compliance with Table 1 for now, but "we're not ruling out the alternative exposure control methods as a long-term solution." The air monitoring options made available in the standard give framers the choice to measure and document exposure levels. If levels are found to be below the limits, those tasks are then exempt from Table 1 requirements. When it comes to some of the engineering controls required by the new standard, says Shifflett, "I plan to rent, not buy."
Shifflett promises more tools on this topic for FrameSAFE subscribers in the weeks ahead. Regardless of how OSHA approaches enforcement of this standard, understanding your workers' exposure levels and working toward compliance are important. OSHA's publication, "Small Entity Compliance Guide for the Respirable Crystalline Silica Standard for Construction," outlines specific information for each task listed in Table 1.
As we provide ongoing coverage of the enforcement of this standard, let us know your challenges with this issue, as well as how you are approaching it on your jobsites. For more information about FrameSAFE, visit framerscouncil.org/framesafe.
NFC Mission
NFC will develop standards for framing field operations and management to be used as industry best practices, nationally.
NFC Orientation Checklist
The FrameSAFE Orientation Checklist provides a safety overview for new employees.

Site-Specific Safety Program
Version 4 of FrameSAFE is now available! It includes a new module on silica exposure, expanded Implementation Guide and a new, searchable online dashboard!
NFC is a council of the
Structural Building Components Association